iPrinter Troubleshooting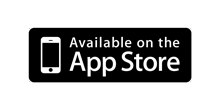 iPrinter is now available in the iTunes app store.
Some ISPs will answer for all ".local" addresses. This includes iPrinter. To get around this (it's a common problem with many ISPs and lots of products), Google provides a free DNS service. Instructions on using it are here.
Re-Installing iPrinter. Sometimes things just get hosed up. Yeah, it's probably my fault, but there's always about a week's wait to get updates on the app store. In the meantime, you can try re-installing iPrinter.

First, back up any printouts you want to save; instructions are here under "How to copy files from an iPad app to your computer."
Then, delete the app from the iPad (either by unchecking it in iTunes and doing a sync, or press/hold the icon until it wiggles and click the "x".)
Then re-sync, making sure iPrinter is checked in the iPad's app list in iTunes.
Then copy your printouts back (instructions here again under "How to copy files from your computer to your iPad app")




The "Bonjour for Windows" application sometimes loses the connection with the printer while you are trying to install a printer on a PC. This happens with all printers. A workaround is to hit the next buttons as quickly as possible when adding the printer.
The "Bonjour for Windows" printer driver sometimes will use the DNS address if it responds quicker than the MDNS address. This is a bug in the "Bonjour for Windows" printer driver.We intend to add PC zeroconf and IPP support, but there's no firm date for that.
Most VPN software masks all Bonjour printers. If your computer is using a VPN, you may not be able to print to the iPad.
Still need help, or want to give feedback? Open a ticket.